Few weeks ago Stack Overflow presented the results of their annual Developer Survey. I recommend having a look into that as there are lot of interesting insights in there.
Link to the results: https://insights.stackoverflow.com/survey/2019
Technologies
Top 10 of most popular technologies (programming / markup / scripting languages) are:
Top 10 of most wanted technologies are: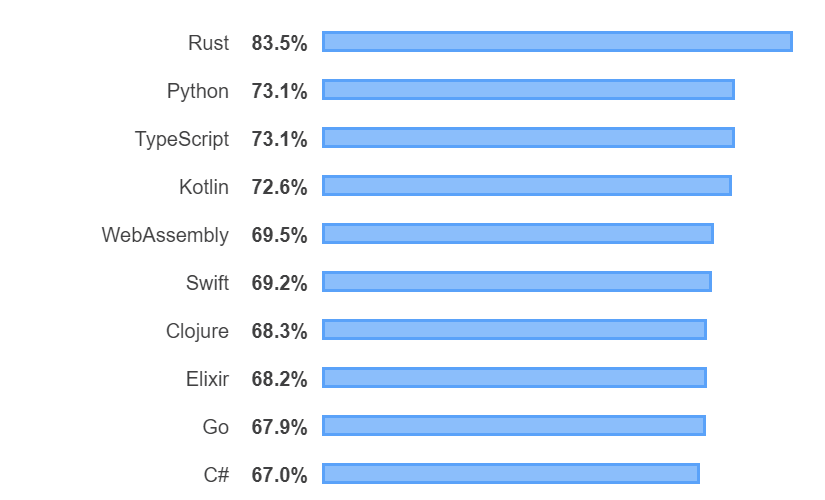 And Python is the fastest-growing major language today.
Challenges to productivity
To me a really interesting part is related to what developers see as main challenges to their productivity: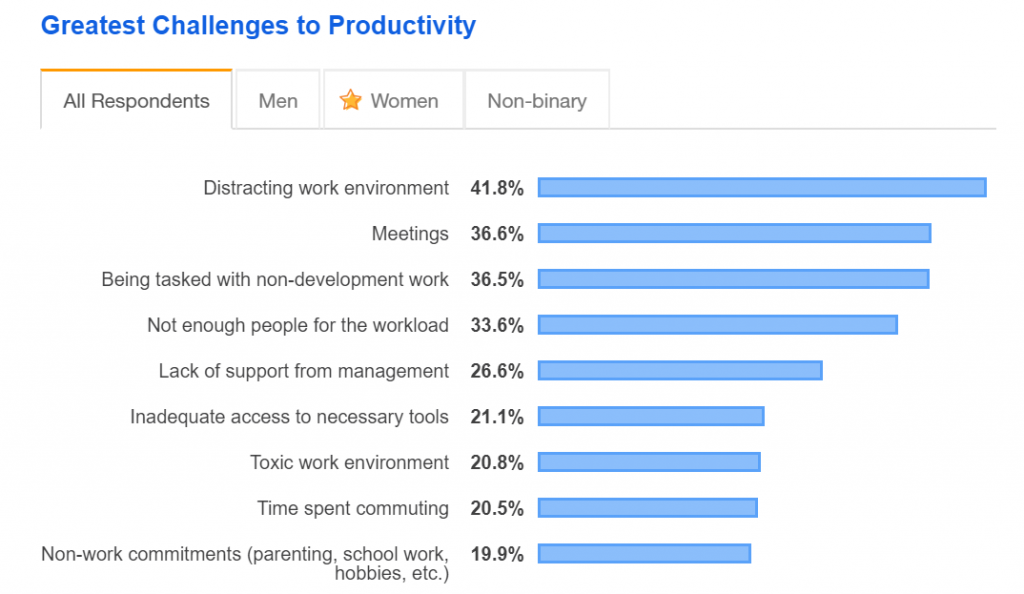 Top 3 items directly suggest that distractions to a flow and anything that is not directly related to delivering a code is perceived as a distraction.
Not a big surprise, though, but a huge challenge to manage in real-life business. Of course, while there is a lot than can be done to protect the teams (developers) from unnecessary distractions, some things can't be avoided. For example, steering clear of team meetings in the middle of a day or better structuring company-wide calls/emails can help, but activities like testing, supporting technical writers or discussing plans/roadmaps should be nowadays an essential part of each developer's life.
Nevertheless, an insight worth further digesting.